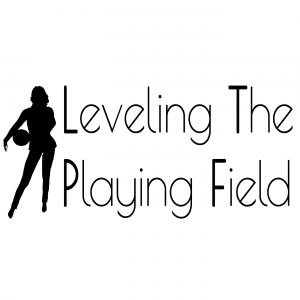 Happy New Year! By the time you hear this, it will be 2018. There are three times of year that I absolutely love: the beginning of the year, Boston Marathon time, and school starting time. Each feels like a new start. The Boston Marathon provides me with a kick in the pants. The start of the school year always makes me feel fresh and new. The beginning of the year is when I do all of my great planning and goal setting. Here are a few of my goals for LTPF in 2018: Consistently release new episodes of LTPF on a weekly basis, keep up with the blog, and add a new weekly content-type (maybe a blog post?). Personally, this will be the year when I *finally* stick to some sort of work out program. I will also *finally* travel outside of the country (nope, I've never been out of the country… eeek!). Send me a message with what some of yours are. How can I help you reach those goals?
Dr. Kelly Duggan is the owner of Physical Therapy U located in Bridgewater, MA. She is a graduate of Bridgewater State College and Massachusetts General Hospital's Institute of Health Professions where she earned her Doctorate in Physical Therapy. Previously a physical therapist at a couple of other companies, she took the leap in 2016 to open her own business. Kelly is a mother of three. She has her own podcast: The Health and Fitness Connector Podcast, where she interviews guests who are in the health, fitness, and wellness industries.
She and Bobbi-Sue talk about Kelly's journey to becoming a Physical Therapist and opening her own business. In addition, they discuss the fact that 70% of Physical Therapists are women but men are the ones that are typically amplified. That, and the inappropriate messages female Physical Therapists receive on their social media have prompted the community of Physical Therapists, men included, to become aligned to fight back. It's a a great conversation!
Housekeeping: This June the Winning Edge Leadership Academy, co-founded by Maria Taylor of ESPN's College Gameday is hosting a retreat in South Florida. The application for the retreat is open to all current and former student-athletes who have a desire to work in sports business. Those applications are due on February 1. I will be there.
You can follow the podcast on Twitter, Facebook, and Instagram at @LTPFPod or check out the website at LTPFPod.com. Bobbi-Sue can be found on Twitter at @BobbiSue. Please send us your comments and thoughts. You can also email us at LTPFPod@gmail.com.
Don't forget to subscribe to the show on Apple Podcasts, Stitcher, TuneIn Radio, and Google Play!
Podcast: Play in new window | Download | Embed