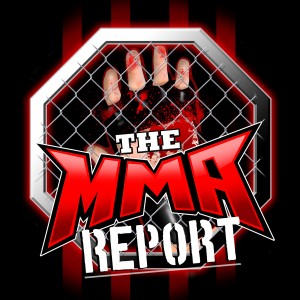 UFC 219 will take place this weekend in Las Vegas and get a preview of the fight card at the beginning of this week's podcast as Jason Floyd and Daniel Galvan preview the event that will come from the T-Mobile Arena.
Along with previewing UFC 219, Jason and Daniel discuss their New Year's Resolutions for MMA in 2018. They both give multiple things they would like to see happen in MMA in 2018 and Daniel asks Jason about which current UFC champions will still be a UFC champion at the beginning of 2019.
Then it's on to the interview portion of the podcast as Jason has conversations with Kyle Bochniak (1:06:36) and Henry Corrales (1:15:51). Bochniak previews his upcoming fight at UFC 220 and Corrales talks about his fight at Bellator 192.
Thanks for listening to this week's podcast and be sure to subscribe, rate, and review the podcast.
Follow The MMA Report on Twitter and Facebook
Subscribe to the podcast on Apple Podcasts, Stitcher and Google Play
Podcast: Play in new window | Download | Embed