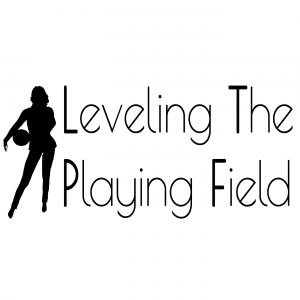 This week on Leveling the Playing Field, Bobbi-Sue chats with a classmate from UMass – Michelle Price, Director of Client Retention for the Washington Nationals.
Michelle has been with the Nationals for about eight months. Her career began as an intern for the UMass Athletic Department, blimp crew, and a stint as a customer service intern with the Hudson Valley Renegades, the Single-A affiliate of the Tampa Bay Rays.
After college, she worked with the Boston Celtics in a variety of ticket sales positions, eventually becoming #3 in group sales for the entire NBA. She moved over to the client retention side of tickets when she was with the New York Mets. Michelle talks about what making the move to a first time manager was like and how she took the leap to department head with the Nationals.
There is a lot of laughing! Bobbi-Sue shares a bit about her days as an intern with the UMass athletic marketing department including a wipe-out she took on the ice before a hockey game. Lots of good insight on a more traditional path in the sports industry. Lots of shout-outs to former and current UMass Mark H. McCormack Department of Sport Management professors!
You can follow the podcast on Twitter, Facebook, and Instagram at @LTPFPod or check out the website at LTPFPod.com. Bobbi-Sue can be found on Twitter at @BobbiSue. Please send us your comments and thoughts. You can also email us at LTPFPod@gmail.com.
Don't forget to subscribe to the show on Apple Podcasts, Stitcher, TuneIn Radio, and Google Play!
Podcast: Play in new window | Download | Embed