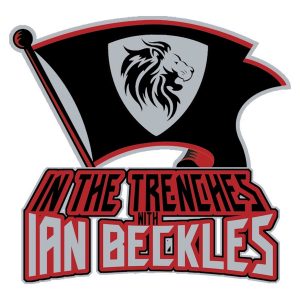 This week on "In The Trenches," Ian Beckles recaps the Tampa Bay Buccaneers victory over the Miami Dolphins and tells you his thoughts on the allegations made against Jameis Winston by an Uber driver.
When it comes to the Bucs win over the Dolphins, Ian talks about everything from the Bucs leaving points on the field to the questionable calls from the officials. Plus, he talks about how Gerald McCoy played better than his statistics and gives his thoughts on the pass protection from the offensive line.
Following his recap of the game, Ian dives into the allegations made by an Uber driver against Jameis Winston. By now, you have seen the report by BuzzFeed News about an incident that allegedly happened in March of 2016 in Arizona. Ian offers up his thoughts on this situation and explains how this story will bring up Winston's past. Along with discussion the off the field situation with Winston, Ian goes into the on the field story with Winston and explains that as long as Winston is healthy, he's the story with the Bucs, not Ryan Fitzpatrick.
Subscribe, Rate, and Review the podcast on Apple Podcasts, Stitcher, Google Play, and TuneIn Radio.
Follow Ian Beckles on Twitter: @IanBeckles
Submit your question to next week's podcast by emailing Ian (IanBeckles@RadioInfluence.com)
Podcast: Play in new window | Download | Embed