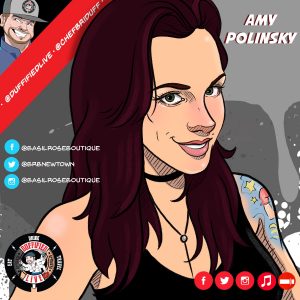 Chef chats about how grateful he is for his friends, family, and relationships and FINALLY gets to chat with Amy Polinsky of Basil Rose Boutique in Connecticut.
She's a badass mom of three, a wife, an entrepreneur, and just an all around super cool chick!
Follow Chef Brian Duffy on Twitter and on Facebook.
Check out his website to learn more about him, to find his products, and some incredible recipes!
Listen to the Duffified Live show archive on Radio Influence!
Subscribe to the show on Apple Podcasts, Stitcher, TuneIn Radio, and now on Google Play and make sure to rate and review!
Podcast: Play in new window | Download | Embed