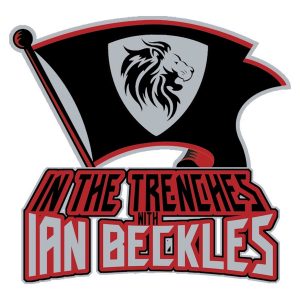 The Tampa Bay Buccaneers kicked off its season on Sunday with a dominating victory over the Chicago Bears and former Buccaneers offensive lineman Ian Beckles gives his thoughts on the game from a players perspective on this week's episode of In The Trenches.
Ian touches on multiple aspects of the game including the poor play of Bears quarterback Mike Glennon, how Jameis Winston throws a deep ball, the injury suffered by Kwon Alexander, Desean Jackson making an immediate impact on the Buccaneers, and the pass rush of the Buccaneers. Plus, Ian touches on the college football action from Saturday and how fantasy football is ruining the sport of football.
Subscribe, Rate, and Review the podcast on Apple Podcasts, Stitcher, Google Play, and TuneIn Radio.
Follow Ian Beckles on Twitter: @IanBeckles
Submit your question to next week's podcast by emailing Ian (IanBeckles@RadioInfluence.com) your written question or submit your question in audio form.
Podcast: Play in new window | Download | Embed