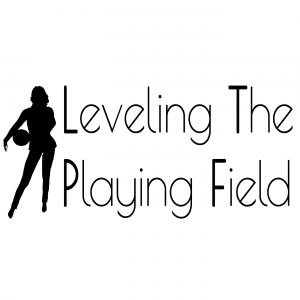 Terri Jackson, the Director of Operations for the WNBA Player's Association, joins Bobbi-Sue Doyle-Hazard on this week's Leveling the Playing Field. Terri was with the WNBPA for just a few weeks when the "hot summer" in America of 2016 occurred. Through her leadership and the leadership of the PA's executive team, the athletes of the WNBA accomplished something never seen before in history, a unified front on hot button social issues.
Terri takes Bobbi-Sue through that time period and gives great insight into how the athletes came to the position they did and how Terri backed them up. In addition, the two talk about Terri's background with the NCAA, how the men in her life help her "street cred," and the impact that journaling has on her and her family, among many other topics.
You can follow the podcast on Twitter, Facebook, and Instagram at @LTPFPod or check out the website at LTPFPod.com. Bobbi-Sue can be found on Twitter at @BobbiSue. Please send us your comments and thoughts. You can also email us at LTPFPod@gmail.com.
Don't forget to subscribe to the show on Apple Podcasts, Stitcher, TuneIn Radio, and Google Play!
Podcast: Play in new window | Download | Embed