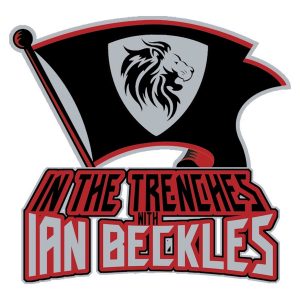 The final week of the NFL preseason is here and former Tampa Bay Buccaneer offensive lineman Ian Beckles is back for another episode of his football podcast, In The Trenches.
This week, Ian discusses the training regiment of Jameis Winston and how he's changing the attitude of the football team. And speaking of Jameis, Ian lets you know the one complaint he has of the Buccaneers starting quarterback.
Also on this episode, Ian talks about the message Buccaneers head coach Dirk Koetter had to his team about getting into the playbook and while discussing the importance of special teams for young players that want to make this team, Ian tells you some stories about his former teammate Curtis Buckley and one of those stories is about the day Buckley introduced himself to Ian at training camp in 1993 at the University of Tampa.
Subscribe, Rate, and Review the podcast on Apple Podcasts, Stitcher, Google Play, and TuneIn Radio.
Follow Ian Beckles on Twitter: @IanBeckles
Submit your question to next week's podcast by emailing Ian (IanBeckles@RadioInfluence.com) your written question or submit your question in audio form.
Podcast: Play in new window | Download | Embed