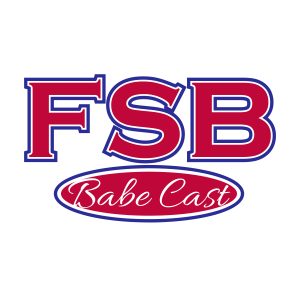 PIGSKIN, PIGSKIN, AND MORE PIGSKIN!!!!!
This week, The Babe chats with her old buddy Russell Baxter, writer and editor of NFLSpinZone.com. They talk everything from the AFC East to the NFC West and any and everything in between!
How bad will the Patriots miss Julian Edelman? Will Derek Carr and Marcus Mariota rebound from the broken legs that ended their seasons last year? With all the hype around the Tampa Bay Buccaneers, can they possibly live up to the hype?
All of this and so much more on this week's Babe Cast!
Thanks for listening and don't forget to rate and review the show on iTunes and Stitcher!
Follow The Fabulous Sports Babe on Twitter: @realsportsbabe
Follow Russell Baxter on Twitter: @BaxFootballGuru
Subscribe to the show on Apple Podcasts, Stitcher, TuneIn Radio, and Google Play!
Podcast: Play in new window | Download | Embed