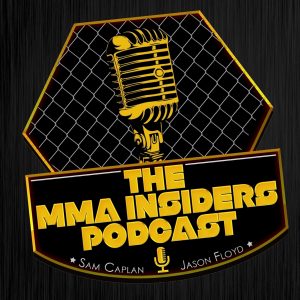 Floyd Mayweather vs. Conor McGregor will take place on Saturday night in Las Vegas and on this episode of The MMA Insiders Podcast, Sam Caplan and Jason Floyd preview this huge fight that will happen inside the T-Mobile Arena.
Sam and Jason touch on multiple topics related to this fight from the change in glove side, the beef between McGregor and Paulie Malignaggi, can boxing and MMA capitalize on this massive event, their pay-per-view buy rate prediction, and give their prediction on who will win the fight.
Plus, the guys answer listener questions submitted via social media and while the guys are not making any promises, there may be a post fight podcast with Sam and Jason on Sunday.
Follow Sam Caplan on Twitter: @SamCaplanMMA
Follow Jason Floyd on Twitter: @Jason_Floyd
Subscribe to The MMA Insiders on Apple Podcasts, Stitcher and Google Play
Podcast: Play in new window | Download | Embed