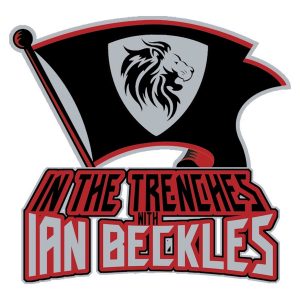 The first preseason game for the Tampa Bay Buccaneers is now in the books and Ian Beckles is here to recap what happened on Friday night in Cincinnati. From the performance of Jameis Winston to the defense, Ian gives you his thoughts on everything that happened in the game.
Now following the game, the Buccaneers announced that 2016 2nd Round pick, kicker Roberto Aguayo had been waived after he missed an extra point and field goal attempt. Ian touches on this situation and why he feels this is more of a confidence issue for Aguayo.
With the first game in the books, the team is now in Jacksonville as they are practicing with the Jaguars for the next couple of days before they play each other on Thursday night in preseason game number two. Ian tells you why he did not personally like practicing against another team in preseason and how the teams practicing with each other will have an effect on Thursday's game.
Then in the final topic on this week's podcast, Ian recaps what he saw on the first episode of Hard Knocks. He talks about why he loved the opening segment on Winston going back to his hometown, how he loves the message that head coach Dirk Koetter had for the team, and the feature piece done on backup linebacker Riley Bullough.
Subscribe, Rate, and Review the podcast on Apple Podcasts, Stitcher, Google Play, and TuneIn Radio.
Follow Ian Beckles on Twitter: @IanBeckles
Submit your question to next week's podcast by emailing Ian (IanBeckles@RadioInfluence.com) your written question or submit your question in audio form.
Podcast: Play in new window | Download | Embed