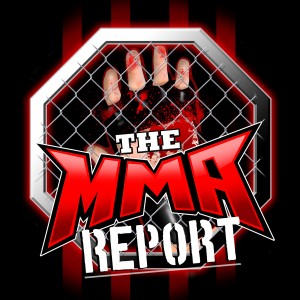 Jason does something a little different at the beginning of this week's podcast as he debuts a new segment called "3 Things I'm Monitoring." Find out what three topics Jason is interested in following and how one of these topics may not be something that a majority of MMA fans ultimately care about.
Then it's on to the interview portion of the podcast as Jason has conversations with Henry Corrales (13:55), Ben Sergent (26:30), Adrian Diaz (41:21), Karl Reed  (52:22), Martin Day (1:06:57), and JD Domengeaux (1:16:54). Corrales and Sergent talk about their upcoming fights in Bellator as Corrales will be facing Noad Lahat at Bellator 182 and Sergent will face Brandon Bell in the main event of next week's Bellator/Monster Energy Event in Brisol, Tennessee.
Up next is three fighters that will be part of next week's episode of Dana White's Tuesday Night Contender Series. First, Diaz previews his fight against Grant Dawson in the co-main event of the fight card. Then, Reed talks about his matchup against Cameron Olson and Day previews his matchup against Jamie Alvarez. And in the final interview, Jason talks with Domengeaux about his rematch next Saturday night in Louisiana against Portland Pringle.
Following the conclusion of the interview portion of the podcast, Jason recaps this week's episode of Dana White's Tuesday Night Contender Series and talks about the performances by the two fighters that secured a UFC contract. Plus, Jason talks about his upcoming trip to Cincinnati and how he's a football junkie.
Follow The MMA Report on Twitter: @TheMMAReport
Like The MMA Report on Facebook: The MMA Report
Subscribe to The MMA Report on Apple Podcasts, Stitcher and Google Play
Podcast: Play in new window | Download | Embed