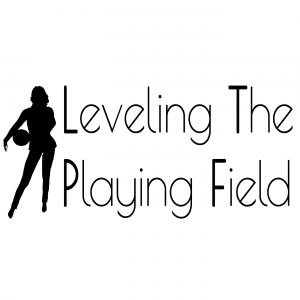 Radio Influence is pleased to welcome sports attorney and advocate for women in sports Bobbi-Sue Doyle-Hazard and her new podcast, "LEVELING THE PLAYING FIELD," to the Radio Influence family beginning Wednesday, August 16, 2017.
Each Wednesday, Bobbi-Sue Doyle-Hazard interviews women in all stages of their careers in the sports industry about their lives, career paths, and passions. While women have been making advances in sports since Title IX was passed, there is still more work to be done.  Bobbi-Sue's goal with each interview is two-fold: Highlight women making their mark on the industry and provide young women with a resource to learn about the varied careers and paths to make it in sports.
Bobbi-Sue Doyle-Hazard attended UMass (Amherst), where she earned her Bachelor of Science in Sports Management and a Bachelor of Arts in Legal Studies. She is a graduate of Penn State University's Dickinson School of Law and is currently Assistant General Counsel for a professional sports team.
"Bobbi-Sue is a breath of fresh air in a male dominated industry. Women have made so many strides in the sports world over the last 15-20 years but I've found during my time in sports media, women tend to have a much more difficult road to success and don't always get a fair shake," said Jerry Petuck, CEO of Radio Influence. "What Bobbi-Sue is doing is bringing forward successful women in their respective fields to show young girls, young women, and women of all ages that nothing should stand in their way if they want to get into the sports world. I'm glad to be able to help her deliver such a great message."
"I am so excited to launch this podcast featuring women who work in sports. My goal is to provide a resource for young women looking at breaking into the industry," said Doyle-Hazard. "The guys at Radio Influence have been so helpful and supportive. I'm thankful to have them guiding me through this podcast journey."
"LEVELING THE PLAYING FIELD" will debut Wednesday, August 16, 2017 on Apple Podcasts, Stitcher, TuneIn Radio, Google Play, and RadioInfluence.com.
The Radio Influence family of shows include a variety of both terrestrial radio hosts and established internet providing a great mix and different perspectives on sports, entertainment, lifestyle, and more. All programs can be found on Apple Podcasts, Stitcher, TuneIn Radio, Google Play, and RadioInfluence.com.
For more information, contact Jerry Petuck at Petuck@radioinfluence.com
Podcast: Play in new window | Download | Embed