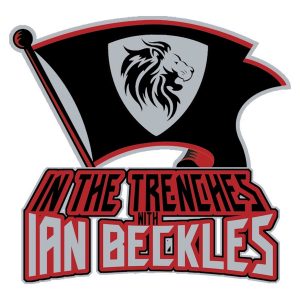 NFL Training Camps are about to begin and coming up on July 24 will be the debut of "In The Trenches with Ian Beckles." You may be familiar with Ian from his time on terrestrial radio or his current podcast, "Flava In Ya Ear," but this podcast will be all about Tampa Bay Buccaneers football.
Every week on "In The Trenches," Ian will give you a unique look into what is going on with the Tampa Bay Buccaneers. During the preseason, Ian will discuss some of the hot topics going on with the Buccaneers from a former players perspective and during the season, Ian will have a podcast to recap the game and tell you why certain things happened in the game.
Along with breaking down the games, Ian will be taking your questions and comments. You can email Ian your question or comments in written or audio form by emailing the podcast (ianbeckles@radioinfluence.com) and Ian will answer your question and comments on the podcast.
Subscribe, Rate, and Review the podcast on Apple Podcasts, Stitcher, Google Play, and TuneIn Radio.
Podcast: Play in new window | Download | Embed