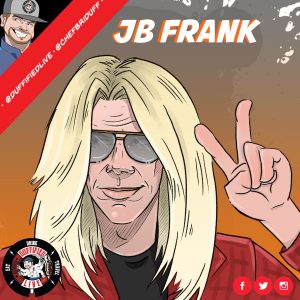 Get ready to ROCK & ROLL!!!
This week, Chef chats with legendary bass player JB Frank from the band, Kingdom Come! It's a very candid conversation about travel, spirituality, conspiracy, and drug use!
This is a great episode & we want everybody to use the #brownandwhite to raise awareness to the drug issue that is facing the nation right now!!
Follow Chef Brian Duffy on Twitter and on Facebook.
Check out his website to learn more about him, to find his products, and some incredible recipes!
Listen to the Duffified Live show archive on Radio Influence!
Subscribe to the show on Apple Podcasts, Stitcher, TuneIn Radio, and now on Google Play and make sure to rate and review!
Podcast: Play in new window | Download | Embed