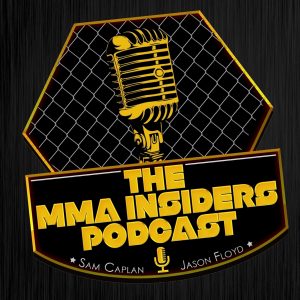 The Floyd Mayweather vs. Conor McGregor World Tour concluded last week and Sam Caplan and Jason Floyd discuss several topics related to this upcoming fight on this episode of The MMA Insiders Podcast.
From the current betting odds, rumor of McGregor being knocked out in training, and Showtime Sports Executive Stephen Espinoza's comments about Dana White's promotional style — Sam and Jason have you covered on all aspects from the World Tour.
Also on this episode of the podcast, the guys discuss the potential return of former UFC heavyweight champion Brock Lesnar and if he's not fighting for the UFC title, what fights make sense for him. Plus, they get into the Real Sports piece on Ramzan Kadyrov, Bellator pay-per-view buy rate, Dana White's Tuesday Night Contender Series and the comments made by Joe Rogan about White and CTE.
Follow Sam Caplan on Twitter: @SamCaplanMMA
Follow Jason Floyd on Twitter: @Jason_Floyd
Subscribe to The MMA Insiders on Apple Podcasts, Stitcher and Google Play
Podcast: Play in new window | Download | Embed