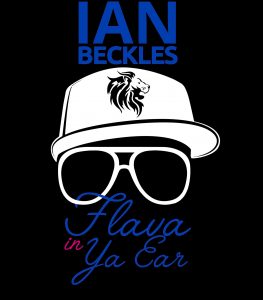 Football season is so close that you can smell the fresh cut grass, the leather of the football, and the reservations of 90 football players on the verge of training camp.
This week, Ian talks about his expectations for Jameis Winston and the Buccaneers. Are they a playoff team? Will HBO's "Hard Knocks" make or break this team? Will should you expect from his upcoming Buccaneers podcast?
Also, the Floyd Mayweather/Conor McGregor press conference tour is one of the most insanely bizarre yet "Must See TV" things that Ian has ever seen. That said, Conor McGregor looked at Floyd Mayweather and said, "Dance for me, boy." Is calling someone "boy" racist? Ian has some strong opinions you won't want to miss.
All of that plus Ian shares why he feels bad for Lonzo Ball, why he's looking forward to the CNN documentary "The Nineties," and of course, it wouldn't be "Flava In Ya Ear" if President Donald Trump wasn't discussed!
Thanks for listening and don't forget to subscribe and rate the show!
Follow Ian Beckles on Twitter and on Facebook.
For more information as to what Ian is up to, check out DignitaryRadio.com.
Subscribe to the show on Apple Podcasts, Stitcher, TuneIn Radio, and now on Google Play! Don't forget to rate and review the show!
Podcast: Play in new window | Download | Embed