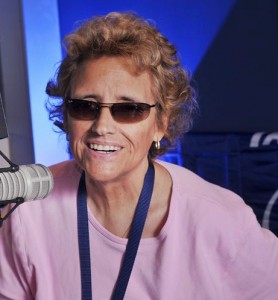 KBME/KTRH Houston's Cliff Saunders joins the Fabulous Sports Babe this week but that isn't where she knows him from. These two go way back to Babe's days at ESPN Radio where Cliff, better known as "Rat Boy," was her producer. He's come a long way since those days.
In case you've been living under a rock, the Houston Astros are dominating the AL West and are running away with the division. They easily have the best record in Major League Baseball up to this point and lead the AL West by double digits.
Why are they so good? Cliff and Babe tell you that as well as giving you the lowdown on their stud second baseman Jose Altuve, the incredible young talent like Carlos Correa and Lance McCullers, the success and comeback of SP Dallas Keuchel, why AJ Hinch is the perfect manager at the right place at the right time for the 'Stros, and so much more.
This is the best team in baseball that no one knows about…..but you will after this episode of The Babe Cast!
Follow The Fabulous Sports Babe on Twitter: @realsportsbabe
Follow Cliff Saunders on Twitter: @cliffsaunders
Subscribe to the Podcast on iTunes and Stitcher
Podcast: Play in new window | Download | Embed