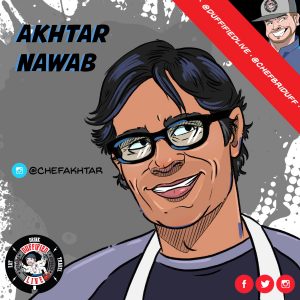 This week, Chef gets a little heated about the article out of the Washington Post about the white chefs taking over international cuisines. OK….maybe a "little heated" don't give it enough justice.
He also chats with Chef Akhtar Nawab about his run of restaurants like La Esquina, his departure of the fine dining scene, and jumping headfirst into the casual and creative world of Mexican and international cuisines.
The former owner of Elletaria, Chef Nawab just recently opened a full service, sit down restaurant in New York called Alta Calidad.
Don't forget to subscribe, rate, and review the show on iTunes and Stitcher!!!
Follow Chef Brian Duffy on Twitter and on Facebook.
Check out his website to learn more about him, to find his products, and some incredible recipes!
Also, do us a favor! Subscribe to the show on iTunes, Stitcher, TuneIn Radio, and now on Google Play and make sure to rate and review!
Podcast: Play in new window | Download | Embed