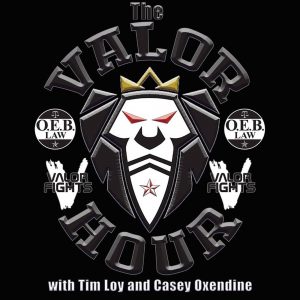 Tim Loy and Casey Oxendine welcome Allan Poole back to the podcast as a special guest co-host to give their unique look into the world of mixed martial arts on this episode of the podcast.
To kick off this week's podcast, the guys are joined by Mike Thomas, Shamir Peshewa, Ruben Warr, Lindsey Jones, Ben Sergent and Melvin Manhoef. They talk with Thomas, Peshewa, Warr and Sergent about their upcoming fights, while Jones recaps his win last weekend and Manhoef previews his K-1 show he is putting on this weekend.
Following all of the interviews, they give a preview of Saturday's UFC Fight Night 108 in Nashville, Tennessee and they finish off the podcast by recapping what happened last weekend at Valor Fights 42.
Follow Valor Fights on Twitter: @ValorFights
Follow Tim Loy on Twitter: @TzLoy
Follow Casey Oxendine on Twitter: @CaseyOxendine
Subscribe to The Valor Hour on iTunes, Stitcher, and Google Play
Podcast: Play in new window | Download | Embed