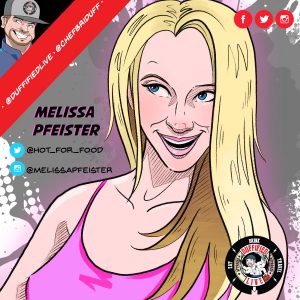 This week, Chef Duffy chats with Melissa Pfeister, the Gluten free goddess! Melissa owns Naked Feast and has products in Whole Foods as well as other all natural stores. Melissa and Naked Feast is also the featured cake and cookie provider for Delta Airlines. Chef Duffy discusses the process of getting there and what it takes!
Chef Duffy also talks with Chef Matt Varga of Gracie's in Providence, RI about his appearance at the Nightclub & Bar Show in Las Vegas. Chef Varga was one of eight chefs to be invited to Chef Duffy's newest project called "The Food & Beverage Innovation Center," which grabbed tremendous attention at this year's show.
Thanks for listening and don't forget to subscribe, rate, and review the show on iTunes and Stitcher!
Follow Chef Brian Duffy on Twitter and on Facebook.
Check out his website to learn more about him, to find his products, and some incredible recipes!
Also, do us a favor! Subscribe to the show on iTunes, Stitcher, TuneIn Radio, and now on Google Play and make sure to rate and review!
Podcast: Play in new window | Download | Embed