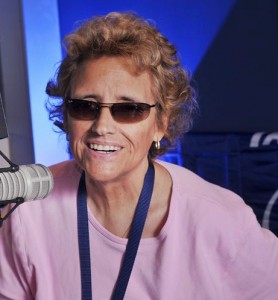 It's a great time of the year between college basketball, the NFL Combine, and Spring Training underway so The Babe is really feeling.
First, The Babe gets caught up with her old friend Chris Harry of FloridaGators.com. As you'll hear, these two have a relationship unlike anyone else you've heard. Chris has covered Gators basketball for years and really has his hand on the pulse of what's going on around the country. Besides that, you have to appreciate the fact he gives Babe the business. lol
Also, the NFL "Draft Maverick" Mike Margittai chimes in on the NFL Combine that is going on this week. Is the QB Class really as bad as it seems? Who will stand out? Who will be a bust? Mike gives you his take on it all!
Thanks for listening and don't forget to rate and review the show on iTunes and Stitcher!!
Follow The Fabulous Sports Babe on Twitter: @realsportsbabe
Subscribe to the Podcast on iTunes and Stitcher
Podcast: Play in new window | Download | Embed