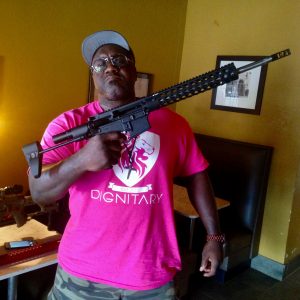 This week, Ian is bringin' the flava from Gennaro's on St. Pete Beach with Mary Delgado from ABC's "The Bachelor" and Marcelo Rafaniello, owner of Gennaro's who's journey to America is nothing short of spectacular.
Marcelo, an Italian immigrant from Argentina, shares his story about his voyage to the United States and his thoughts on the immigration situation that Donald Trump and the US is facing at the moment. Besides owning Gennaro's, he is also a gunmaker who is opening a store soon. He and Ian talk gun control, Donald Trump, and more importantly, what goes into making the best pizza in the Tampa Bay area!
Ian is also joined by friend Mary Delgado of "The Bachelor" fame. Hard to believe it's been ten years since her appearance on the show. She dishes on what really goes on in the world or reality TV and the Cuban born Delgado gets into a heated conversation with Ian about everything going on politically in the world and why she supports President Trump. Also, if you're in the market for a new house, she can help with that as well as she is in real estate in the Tampa Bay area. Visit MaryDelgadoRealty.com for more info!
Thanks again to Gennaro's of St. Pete Beach for hosting this week's show. Make sure to go visit Marcelo and get some of the best Italian food you'll ever eat. (By the way, the lobster pizza is worth the trip alone!!!!!) Gennaro's is located at 2004 Pass-A-Grille Way in St. Pete Beach.
Follow Ian Beckles on Twitter and on Facebook.
For more information as to what Ian is up to, check out DignitaryRadio.com.
Subscribe to the show on iTunes and Stitcher and don't forget to rate and review the show!
Podcast: Play in new window | Download | Embed