FORMER NFL OFFENSIVE LINEMAN AND SPORTS RADIO HOST
IAN BECKLES JOINS THE RADIO INFLUENCE FAMILY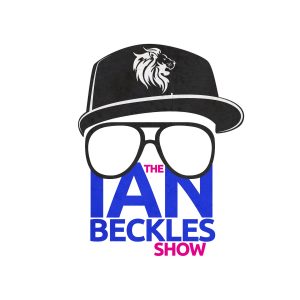 Radio Influence is very pleased to welcome former NFL offensive lineman and Tampa Bay sports radio host Ian Beckles to the Radio Influence family with his show, "THE IAN BECKLES SHOW."
"THE IAN BECKLES SHOW" will be more than just your typical "ex-jock" type of talk show. It will also feature weekly guests and conversation on sports, entertainment, pop culture, food, and living the "Dignitary" lifestyle. No topic will be off limits and anything goes.
"I played for the Tampa Bay Buccaneers for seven years in the 90's and I talked about sports for 15 more years on a sports radio station. I'm elated to be able to talk food, drink, and entertainment not just sports," said Beckles. "Thank you to Radio Influence for creating that platform. Let's rock!"
"Ian Beckles is someone that I've known for 15 years and I'm pleased that the world will finally get to see a glimpse of Ian Beckles the person, not just Ian Beckles the sports guy," said Jerry Petuck, CEO of Radio Influence. "Going from the gridiron to radio host is a difficult transition. Ian has grown so much as a radio personality since he started back in 2004. He has so much more to offer than just breaking down football games and being told what to talk about. I think a lot of people are going to be surprised by what Ian brings to the table."
The new show will debut Friday, February 3rd, 2017 on iTunes, Stitcher, TuneIn Radio, and RadioInfluence.com.
The Radio Influence family of shows include a variety of both terrestrial radio hosts and established internet providing a great mix and different perspectives on sports, entertainment, lifestyle, and more. All programs can be found on iTunes, Stitcher, TuneIn Radio, and Radio Influence.com.
For more information, contact Jerry Petuck at Petuck@radioinfluence.com.
Podcast: Play in new window | Download | Embed