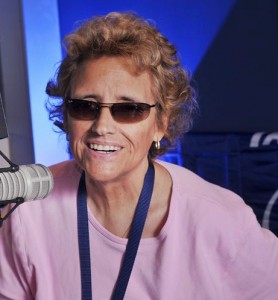 This week, The Babe touches base with her buddy Robert Littal of BlackSportsOnline.com. The two have a really poignant conversation about the hypocrisy in the media for criticizing some troubled athletes but not all of them. They also discuss the state of the media and the question is raised, "Do kids these days get into writing and newspapers to launch a television career ala Skip Bayless?" It's great conversation and some really great points are made on both sides. Robert ALWAYS brings it!!!!
Also, The Babe chats with Jay Busbee, Yahoo Sports' "Shutdown Corner." Jay is based in Atlanta so with the Falcons making "The Show" with the Patriots, it was a no brainer to get his perspective on the Falcons' chances in Super Bowl 51.
Thanks for listening and don't forget to rate and review the show on iTunes and Stitcher!
Follow The Fabulous Sports Babe on Twitter: @realsportsbabe
Subscribe to the Podcast on iTunes and Stitcher
Podcast: Play in new window | Download | Embed