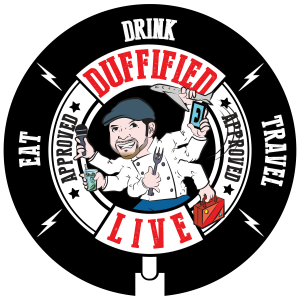 Radio Influence is very pleased to welcome television personality and world renowned chef Brian Duffy to the Radio Influence family with his podcast, "DUFFIFIED LIVE WITH CHEF BRIAN DUFFY."
"DUFFIFIED LIVE WITH CHEF BRIAN DUFFY" isn't just a look inside the life of one of the world's most sought after restaurant consultants and the stories of his travels all over the world opening bars and restaurants, he'll also share his thoughts on current events, pop culture, share stories from some friends, peers, and crazy people he's met along the way, and so much more.
"After all of my trips to Tampa and meeting the guys at Radio Influence, seeing the energy and quality of the shows that they produce mixed with the attitudes and awesome demeanor that they have, it was a no brainer for me to make sure that I worked out something with these guys to maximize the craziness of what Duffified Live is," said Duffy.
"Chef Brian Duffy is one of the most intoxicating personalities I've ever crossed paths with," said Jerry Petuck, CEO of Radio Influence. "He's got an incredible knack of storytelling and his perspective on life is simply infectious. He's truly a class act. You can't help but love this guy."
The new show will debut in January on iTunes, Stitcher, TuneIn Radio, and RadioInfluence.com.
The Radio Influence family of shows include a variety of both terrestrial radio hosts and established internet providing a great mix and different perspectives on sports, entertainment, lifestyle, and more. All programs can be found on iTunes, Stitcher, TuneIn Radio, and Radio Influence.com.
For more information, contact Jerry Petuck at Petuck@RadioInfluence.com and a preview of "DUFFIFIED LIVE WITH CHEF BRIAN DUFFY" is below.
Podcast: Play in new window | Download | Embed