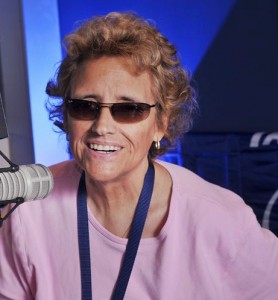 College football is front and center and frankly, is the only thing on Babe's mind. That said, it only stands to reason that she chats with Jerry Palm of CBS Sports, who is their guru of all things BCS.
They talk about just how great Alabama is, the huge win for Ohio State over Michigan and the playoff ramifications it has, all of the great teams that a lot of people may not know a whole lot about in the Top 25 (Western Michigan….we're looking at you), and the turnaround that head coach Willie Taggart has made with the University of South Florida.
All of that and more on this week's podcast! Thanks for listening and don't forget to rate and review the show on iTunes and Stitcher!
Follow The Fabulous Sports Babe on Twitter: @realsportsbabe
Subscribe to the Podcast on iTunes and Stitcher
The Fabulous Sports Babe on Radio Influence is brought to you Four Seasons Sun Rooms. To receive a brouchure, call 1-800-942-8877.
Podcast: Play in new window | Download | Embed