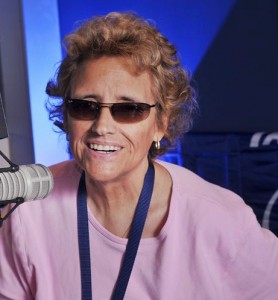 The Fabulous Sports Babe has been watching what's been going on with Cam Newton and the Panthers and she has to get to the bottom of it. That's why she's chatting with Joe Person of the Charlotte Observer for answers.
The two discuss the drastic demise of the Panthers from Super Bowl contender to a 3-5 team so far this season, Cam Newton's gripe about the lack of protection from not only his offensive line but Roger Goodell and the NFL, the loss of Josh Norman's presence in the secondary, and if it's time to kick dirt on them.
All of this and more on this week's Babe-Cast!
Thanks for listening and don't forget to rate and review the show on iTunes and Stitcher!
Follow The Fabulous Sports Babe on Twitter: @realsportsbabe
Subscribe to the Podcast on iTunes and Stitcher
The Fabulous Sports Babe on Radio Influence is brought to you Four Seasons Sun Rooms. To receive a brouchure, call 1-800-942-8877.
Podcast: Play in new window | Download | Embed