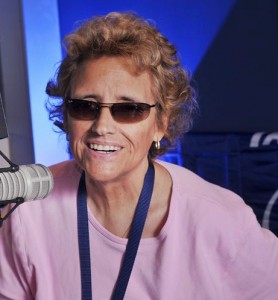 With the passing of Marlins' pitcher Jose Fernandez and golf legend Arnold Palmer, it's been a tough go the last week or two in the sports world.
The Babe shares her thoughts on both, comparing the Jose Fernandez death to that of Yankees legend Thurman Munson. She was on the air the day that Munson passed away in a plane crash in 1979 and talks about how she shared the news with her listeners.
She also talks a ton of football and tells you that even though she LOVES the Ohio State Buckeyes, she's also loving what Jim Harbaugh is doing at the University of Michigan.
Thanks for listening and don't forget to rate and review the show on iTunes and Stitcher!
Follow The Fabulous Sports Babe on Twitter: @realsportsbabe
Subscribe to the Podcast on iTunes and Stitcher
Podcast: Play in new window | Download | Embed