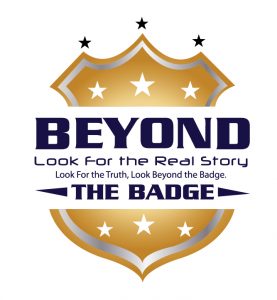 By now, everyone know the comments and the stance that San Francisco 49ers' quarterback Colin Kaepernick is taking in regards to standing for the National Anthem before NFL games. If you aren't, go back and listen to last week's show.
This week, Vincent discusses the fallout from the Kaepernick situation, namely President Obama defending Kaepernick's stance. If you're a member of the country's military, why aren't you outraged that the Commander In Chief isn't sympathizing with you?
In regards to Kaepernick directly, maybe he needs to be more concerned with the real bodies laying dead in the streets…..the dead police officers killed in the line of duty the last few months.
Vincent Hill, a former Nashville police officer, private investigator, author, and television law enforcement analyst, gained national notoriety following the Steve McNair/Sahel Kazemi murder suicide in Nashville on July 4th, 2009 and has authored two books, "Playbook For A Murder" and "Incomplete Pass," on the subject after conducting his own investigations. He has also been a frequent contributor to Nancy Grace on HLN, various shows on CNN and Al-Jazeera television, and has been featured on "True Crime with Aphrodite Jones" on Investigation Discovery.
Subscribe to the show on iTunes and Stitcher
Follow Vincent on Twitter @VincentHillTV for more information on the show and to find out his next television appearance.
Podcast: Play in new window | Download | Embed