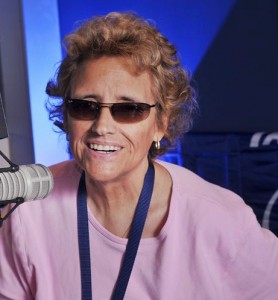 If you aren't familiar with Jeff Krushell, you should be. Not only does he have his own show here on Radio Influence called "Krush Performance," he's also one of Major League Baseball's traveling Strength and Conditioning Coaches who consults with all the teams as well as players internationally.
Jeff joined The Babe to talk about the importance of concussions and what is being done in sports in general to try to combat the issue. They also talked PEDs, the 80 game suspension of Toronto Blue Jays' 1B Chris Colabello for alleged PED use, and the importance of teaching athletes early on in their childhood the right things to do to enhance their performance.
Follow The Fabulous Sports Babe on Twitter: @realsportsbabe
Follow Jeff Krushell on Twitter: @JeffKrush.
Subscribe to the Fabulous Sports Babe's Show on iTunes and Stitcher.
Subscribe to Krush Performance on iTunes or Stitcher.
Podcast: Play in new window | Download | Embed