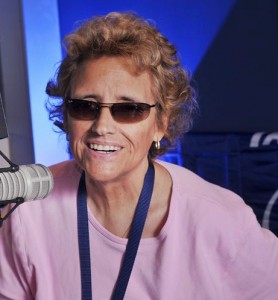 It's Thursday and The Fabulous Sports Babe's SUPER BOWL SUPER WEEK continues!!! The Babe has covered the Panthers….now, it's time for the Broncos.
Andy Lindahl of Denver Sports 760 is also the sideline reporter for the Denver Broncos Radio Network.
He and The Babe chat about the Broncos' season, what it took for them to get to Super Bowl 50, and whether or not this will be Peyton Manning's final NFL game.
Follow The Fabulous Sports Babe on Twitter: @realsportsbabe
Follow Andy Lindahl on Twitter: @AndyKOASports
Subscribe to the Podcast on iTunes and Stitcher
Podcast: Play in new window | Download | Embed