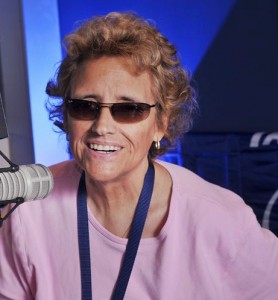 Dr. David Chao spent 15+ years as the team doctor for the San Diego Chargers. During the time, he'd seen just about every injury humanly possible and got to be close with several players including Hall of Famer Junior Seau, who took his own life in 2012 as a result of CTE (Chronic Traumatic Encephalopathy). Now, he brings his knowledge to the National Football Post and Sirius XM and is very active on Twitter on gamedays.
In this week's show, the Fabulous Sports Babe gets the chance to talk to Dr. Chao about CTE and the movie "Concussion," as well as getting his thoughts on HGH and the possibilities of Peyton Manning's use of it as reported by Al Jazeera America.
Follow The Fabulous Sports Babe on Twitter: @realsportsbabe
Subscribe to the Podcast on iTunes and Stitcher.
Follow Dr. David Chao on Twitter at @ProFootballDoc and at DrDavidChao.com!
Podcast: Play in new window | Download | Embed