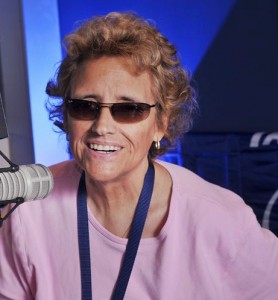 John Walters of Newsweek and The Medium Happy joins The Babe to talk about the ongoing social issues at the University of Missouri. John wrote a phenomenal article about the racial equality issues going on in Missouri and how it also ties into the First Amendment rights of those protesting. Click here to read the article.
Also, Jason Floyd of The MMA Report & Radio Influence joined The Babe to talk about Ronda Rousey getting knocked out last weekend by Holly Holm. Jason gives the "Why's" and the "How's" on what happened and what the future holds for both fighters.
Follow The Fabulous Sports Babe on Twitter: @realsportsbabe
Subscribe to the Podcast on iTunes and Stitcher.
Follow John Walters on Twitter @jdubs88 and Jason Floyd at @jason_floyd.
Podcast: Play in new window | Download | Embed