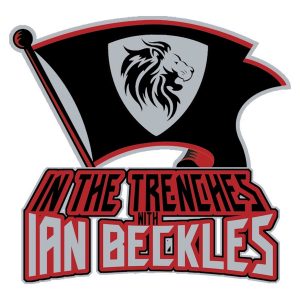 Ian Beckles explains why he doesn't buy into the rumor about Tom Brady forcing Bruce Arians into the front office, talks about the Brian Flores lawsuit against the NFL and what he's experienced similarly himself, and more.
This episode of In The Trenches is powered by BlueChew. BlueChew is a unique online service that delivers the same active ingredients as Viagra and Cialis, but in chewable tablets and at a fraction of the cost! Ian has got a special deal for his listeners: Try BlueChew free when you use our promo code FLAVA at checkout–just pay $5 shipping. That's BlueChew.com, promo code FLAVA to receive your first month FREE. Visit BlueChew.com for more details and important safety information.
Thanks for downloading and listening to In The Trenches. Don't forget to show your support for the show by leaving a rating and review on Apple Podcasts.
Subscribe, Rate, and Review the podcast on Apple Podcasts, Stitcher, Google Play, TuneIn Radio, iHeartRadio app, and now on Spotify!
Have a question for Ian, send an email to IanBeckles@RadioInfluence.com.
Follow Ian on Twitter @IanBeckles and on Instagram @Ian_Beckles
Podcast: Play in new window | Download | Embed