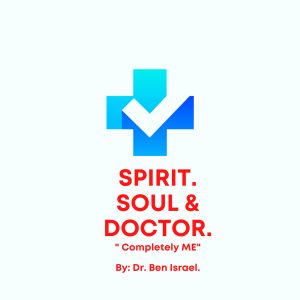 Dr. Ben and Dr. Ryce went into a deep conversation about who we are and who we are relates to our wellness and the Power to live a true life of DOMINANCE. Also, Dr. Ryce shares his Phenomenal experience with Covid-19 and how he came out of the other side of COVID-19 better and stronger. This episode truly brings to light the POWER you possess to master your health and wellness.
Become who you are take charge of Your Life. Enjoy the Journey. Shalom!
Subscribe, Rate, and Review to the show on Apple Podcasts, Spotify, iHeartRadio, Stitcher, and Google Podcasts. 
Podcast: Play in new window | Download | Embed