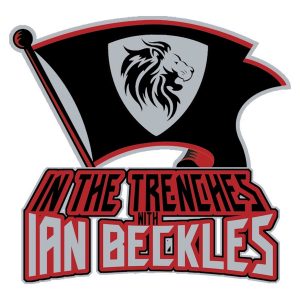 The Bucs got a great divisional win Sunday afternoon in the ATL over the Falcons but more importantly, we need to discuss the future of Antonio Brown, along with safety Mike Edwards, on this Buccaneers team following the COVID-19 vaccine card scandal.
Ian shares his thoughts on that, the game itself, and looks ahead to this weekend's battle against arguably the Bucs toughest challenge remaining on the schedule, the Buffalo Bills.
Thanks for downloading and listening to In The Trenches. Don't forget to show your support for the show by leaving a rating and review on Apple Podcasts.
Subscribe, Rate, and Review the podcast on Apple Podcasts, Stitcher, Google Play, TuneIn Radio, iHeartRadio app, and now on Spotify!
Have a question for Ian, send an email to IanBeckles@RadioInfluence.com.
Follow Ian on Twitter @IanBeckles and on Instagram @Ian_Beckles
Podcast: Play in new window | Download | Embed