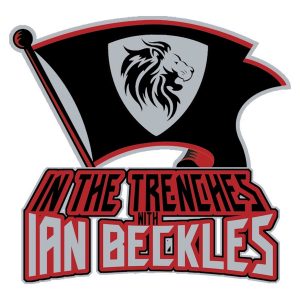 After two straight losses to the Saints and now the Redskins, who were quarterbacked by Trevor Simien and Taylor Heinicke respectfully, can we finally admit that right now the Bucs just aren't as good as we expected them to be?
Former Bucs offensive lineman Ian Beckles explains why he thinks that is and what the Bucs need to improve on to quickly get back on track today In The Trenches.
Thanks for downloading and listening to In The Trenches. Don't forget to show your support for the show by leaving a rating and review on Apple Podcasts.
Subscribe, Rate, and Review the podcast on Apple Podcasts, Stitcher, Google Play, TuneIn Radio, iHeartRadio app, and now on Spotify!
Have a question for Ian, send an email to IanBeckles@RadioInfluence.com.
Follow Ian on Twitter @IanBeckles and on Instagram @Ian_Beckles
Podcast: Play in new window | Download | Embed