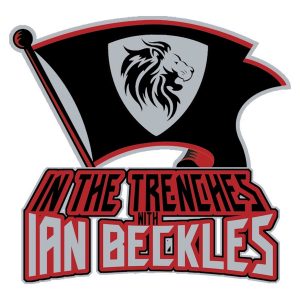 The Bucs absolutely demolished the Miami Dolphins this past Sunday but there are still a ton of questions in regards to the Bucs defense. Ian Beckles shares his thoughts, tells you how the Bucs can improve, and gets you ready for Thursday's showdown against the Philadelphia Eagles.
Download PredictionStrike's new app in the App Store or by visiting PredictionStrike.com. Sign up with promo code BECKLES to receive a free share of an athlete when you deposit $20 or more.
Also, if you're a hat connoisseur, check out CapBeast.com! Get your customized hats now by visiting CapBeast.com and use the promo code BECKLES to receive 20% off your first order!
Thanks for downloading and listening to In The Trenches and show your support for the show by leaving a rating and review on Apple Podcasts.
Subscribe, Rate, and Review the podcast on Apple Podcasts, Stitcher, Google Play, TuneIn Radio, iHeartRadio app, and now on Spotify!
Have a question for Ian, send an email to IanBeckles@RadioInfluence.com.
Follow Ian on Twitter @IanBeckles and on Instagram @Ian_Beckles
Podcast: Play in new window | Download | Embed