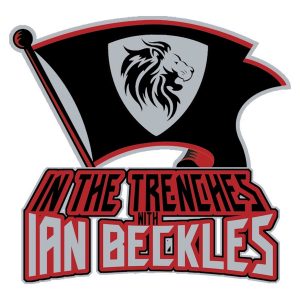 The Tampa Bay Buccaneers are now 2-0 in the 2021 season and Ian Beckles recaps what he saw in Sunday's 48-25 win by the Buccaneers against the Atlanta Falcons.
Thanks to this episode's sponsors, Prediction Strike, and TBô Underwear. Download PredictionStrike's new app in the App Store or by visiting PredictionStrike.com. Sign up with promo code BECKLES to receive a free share of an athlete when you deposit $20 or more. TBô underwear offers a superior cut and bamboo material that is softer and more durable than your average underwear. Get 20% off your next purchase at TBObodywear.com by using the discount code trenches.
Thanks for downloading and listening to In The Trenches and show your support for the show by leaving a rating and review on Apple Podcasts.
Subscribe, Rate, and Review the podcast on Apple Podcasts, Stitcher, Google Play, TuneIn Radio, iHeartRadio app, and now on Spotify!
Have a question for Ian, send an email to IanBeckles@RadioInfluence.com.
Follow Ian on Twitter @IanBeckles and on Instagram @Ian_Beckles
Podcast: Play in new window | Download | Embed