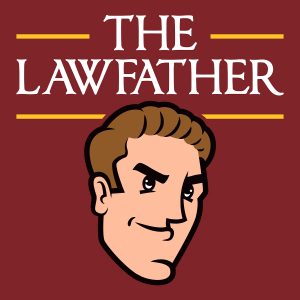 Attorney William Franchi is back for another edition of The Lawfather Podcast and he kicks off the episode by discussing the ethics complaint being filed against Texas Attorney General Ken Paxton.
Also in this episode, he tells you about what's going on with marijuana laws, Florida Governor Ron Desantis order about masks in schools, and answers a pair of listener questions.
Thanks for listening to The Lawfather Podcast with William Franchi and if you have a question for William, leave a comment below on the Franchi Injury Law Facebook page, or on his Instagram.
Subscribe, Rate, and Review to The Lawfather Podcast on Apple Podcasts, Stitcher, Google Play, iHeartRadio, or Spotify.
Follow William on Twitter and The Lawfather on Instagram
Podcast: Play in new window | Download | Embed