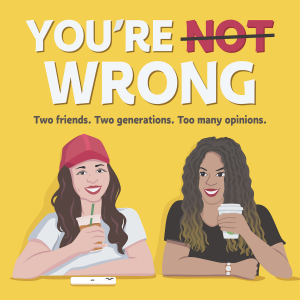 This week, Elisabeth and Nicole discuss the shot that no one wants, the REAL Burger King (and whether minors are too young to work), agro Amazon delivery drivers, and the Frenemies Feud that shook YouTube this week.
Thanks for listening! If you liked what you heard, drop us a five-star review telling us how you're not wrong, and make sure to follow us on Twitter and Instagram @thenotwrongpod.
Subscribe, Rate, and Review to "You're Not Wrong" on Apple Podcasts, Spotify, iHeartRadio, Stitcher, or Google Podcasts.
Podcast: Play in new window | Download | Embed