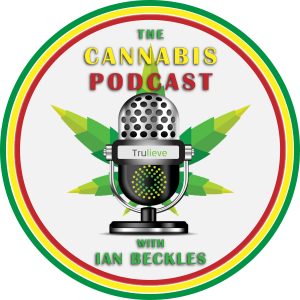 Ian Beckles discusses the cannabis festival he attended last weekend in Sarasota, discusses some of the fine products that Curaleaf has to offer, tells you some of his favorites, and looks to educate the masses this week on The Cannabis Podcast.
Thanks for listening to this episode and be sure to check out this episode sponsor, The Terp Pen XL. The Terp Pen XL is an electronic nectar collector that runs on a rechargeable battery, allowing a cordless and hassle-free dabbing experience. Simply breathe in to activate, apply the tip to your favorite THC/CBD concentrate, and enjoy! Go to www.TerpPenXL.com for 20% off using the discount code CannabisPod at checkout.
If you have a question for a future episode, leave your question below or send an email to Ian (IanBeckles@RadioInfluence.com).
Subscribe to the podcast on Apple Podcasts, Stitcher, iHeartRadio, TuneIn Radio, Google Play, and now on Spotify.
Follow Ian on Twitter @IanBeckles and Instagram @Ian_Beckles
Podcast: Play in new window | Download | Embed