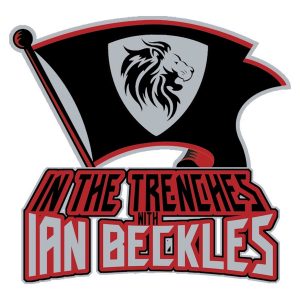 The Buccaneers are Super Bowl bound. At the beginning of the season, we hoped it would happen but those dreams have become a reality. We'll say it again….. the Buccaneers are Super Bowl bound.
Today on In The Trenches, former Bucs offensive lineman Ian Beckles shares his thought on the Bucs trip to Lambeau Field, how unlikely the victory really was, and he breaks down how the Bucs got it done to become the first time in NFL history to play in a Super Bowl hosted in their home city.
This episode of In The Trenches is presented by HelloFresh. With HelloFresh, you get fresh, pre-measured ingredients and mouthwatering seasonal recipes delivered right to your door. HelloFresh lets you skip those trips to the grocery store, and makes home cooking easy, fun, AND affordable – and that's why it's America's #1 meal kit! Make sure to visit HelloFresh.com/beckles10 and use promo code beckles10 for 10 free meals, including free shipping!
Subscribe, Rate, and Review the podcast on Apple Podcasts, Stitcher, Google Play, TuneIn Radio, iHeartRadio app, and now on Spotify!
Have a question for Ian, send an email to IanBeckles@RadioInfluence.com.
Follow Ian on Twitter @IanBeckles and on Instagram @Ian_Beckles
Podcast: Play in new window | Download | Embed