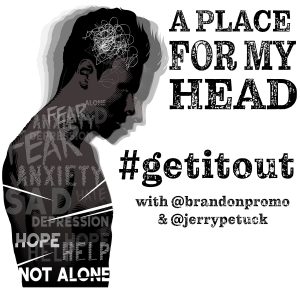 This week on A Place For My Head, Brandon Thompson chats with the lead singer of the metal band Infected Rain, Lena Scissorhands.
The two discuss how she discovered her singing ability by sheer accident, being affected by emotional trauma and living it through someone else, the difficulties of always having to be "on" while on stage even though you might be going through things yourself, and so much more..
Thanks for listening!
If you feel you are in crisis, please call the National Suicide Prevention Lifeline at 1.800.273.TALK (8255).
Follow us on social media:
A Place For My Head: Website Facebook
Brandon Thompson: Facebook Instagram Twitter
Jerry Petuck: Facebook Instagram Twitter
Make sure to visit the A Place For My Head website!
Subscribe, rate, and review A Place For My Head on Radio Influence, Apple Podcasts, Stitcher, TuneIn Radio, Google Podcasts, iHeartRadio, and now on Spotify!
Podcast: Play in new window | Download | Embed