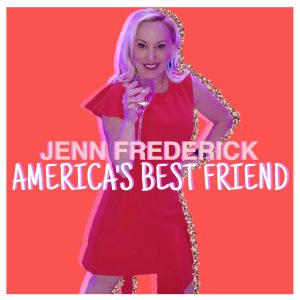 Erica Webster went from being a typical naughty teen to being a brave Guard at Guantanamo Bay in 6 months. During the week, we celebrate the men and women who keep us safe (Veterans Day is the 11th).
Jenn talks to Webster about the lessons her life is giving her each day. Erica makes it her mission to stand up for Veterans every day of the year, especially the women who have served. Jenn talks to her about the modern drama these lady hero's face on a daily basis.
She's also always up for fun when JennFred calls her to brighten the day of a tiny 4 year old BADASS battling cancer. Erica & Jenn is just the thing you need as we celebrate Veterans … and a Country ready to heal.
Make sure to follow Jenn Fredrick on Facebook, Twitter, and Instagram
You can find the show on Apple Podcasts, Stitcher, Spotify, Google Podcasts, iHeartRadio, and TuneIn Radio
Podcast: Play in new window | Download | Embed