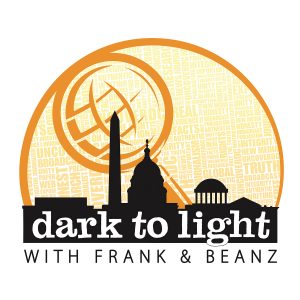 The Friday show is super busy today, but we get right into it with talk about an interview Beanz did with Ekim Alptekin, the convention, play some clips, and spin the wheel of Biden.
We compare the enthusiasm and ratings between their 2016 and 2020 conventions, and we play some clips of some protestors who have just absolutely ruined everything.
Also, please thank our sponsors, SimpliSafe and Native, for supporting the show!
Make the switch to Native today by going to NativeDeo.com/darktolight, or use promo code darktolight at checkout, and get twenty percent off your first order.
Try SimpliSafe today at SimpliSafe.com/DARKTOLIGHT. You get free shipping and a 60-day risk-free trial. There's nothing to lose.
Links Mentioned on Today's Show:
Hunter Vouches for Dad, Ratings, Grand Jury, Alptekin
Follow Tracy Beanz on Twitter, subscribe to her YouTube channel, and check out her newest venture, UncoverDC.com!
Follow Frank on Twitter, subscribe to his YouTube channel, and follow his solo podcast, Quite Frankly!
Subscribe to Dark To Light With Frank & Beanz on Apple Podcasts, Stitcher, TuneIn Radio, Google Play, the iHeartRadio app, and now on Spotify!
Podcast: Play in new window | Download | Embed