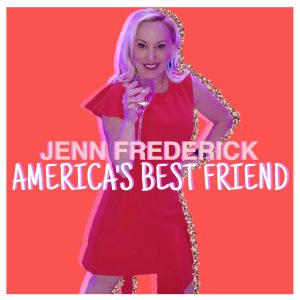 Dean Banowetz has spent decades doing Simon Cowells hair. He's also the guy keeping Derek Hough's from moving one millimeter when he's dancing up a storm.
JennFred gets him to SPILL IT! Who is awesome? What are the Celebrities REALLY like & why was Dean dressed as a Merman in Hawaii?? America's Got Talent, American Idol, World of Dance & more.
Dean is giving you a hilarious backstage pass on the latest episode of America's Best Friend.
Make sure to follow Jenn Fredrick on Facebook, Twitter, and Instagram
You can find the show on Apple Podcasts, Stitcher, Google Podcasts, iHeartRadio, and TuneIn Radio
Podcast: Play in new window | Download | Embed