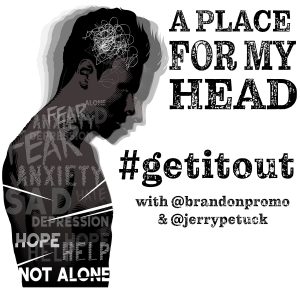 This week on A Place For My Head, Brandon Thompson and Jerry Petuck chat with model Serra Scars, who goes deep into the body image issues she's had her entire life, the surgeries that she's gone through that only made matters worse, the dangers of self-medicating, and how she's been able to come out the other side of it in a good place.
She admits it's a struggle that she deals with every day but she's learned how to control it better and not let it take over her life.
If you feel you are in crisis, please call the National Suicide Prevention Lifeline at 1.800.273.TALK (8255).
Follow us on social media:
A Place For My Head: Website Facebook
Brandon Thompson: Facebook Instagram Twitter
Jerry Petuck: Facebook Instagram Twitter
Make sure to visit the A Place For My Head website!
Subscribe, rate, and review A Place For My Head on Apple Podcasts, Stitc her, TuneIn Radio, Google Podcasts, iHeartRadio, and Radio Influence.com!
Podcast: Play in new window | Download | Embed