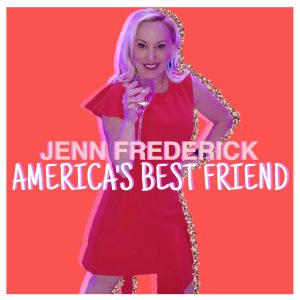 Celebrity Stylist & Author George Brescia joins Jenn to talk fashion, fake friends & more. Now more than ever, Moms needs a few minutes of "me" time. George suggests Mom spends a bit of that time in her closet.
COVID Quarantine means no soccer, no lacrosse games or ballet recitals, and while that is a heartbreaking reality … now more than ever, the ladies might have the time to re-imagine themselves.
No one is perfect. But, with some careful closet editing along with a healthy dose of laughter … you might be happier with the lady you see walking out the door.
Ya know, if we are ever given permission to actually … WALKOUT THAT DOOR !!
Make sure to follow Jenn Fredrick on Facebook, Twitter, and Instagram
You can find the show on Apple Podcasts, Stitcher, Google Podcasts, and TuneIn Radio
Podcast: Play in new window | Download | Embed